Steve Baxter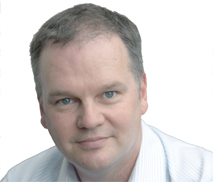 Early Days
While working in the IT industry for many years, Steve became increasingly interested in the field of psychology and personal development back in the days when positive thinking and developing good habits were all the rage. He attended many training days and seminars but what really struck him was the ability of some of the presenters to influence the behaviour and beliefs of others through an almost magic ability to ask just the right question, make just the right point to have someone make the shift they needed to understand, overcome and grow.
Training
His journey led him to train in the field of NLP - Neuro Linguistic Programming which taught theories and models of how people make sense of their world and the tools to elicit and enhance this. He became expert at this just like those presenters he previously admired. As part of this training he had his first introduction to hypnotherapy and felt like a big door had just been opened.
His initial training in NLP style hypnotherapy was good but presented a very simple and limited view which he later moved away from. His desire for more knowledge and the development of new skills led him to study a formal Diploma course at The Adam Eason School of Hypnosis and Hypnotherapy. He excelled and enjoyed the experience and the school so much he returned to the school as an assistant and is now the senior course tutor.
Approach
His approach has moved over the years to a very 'evidence based' one – meaning that he uses ideas and approaches grounded in science and/or supported by rigorous investigation and peer review.
As he continued to learn more about therapy and hypnotherapy he started to incorporate other major and modern therapeutic approaches into his approach, such as CBT - Cognitive Behavioural Therapy, often within hypnosis to enhance the effectiveness. Far from emulating the seemingly magical ability to 'fix' people that initially inspired him, his approach is now all about teaching skills and empowering his clients promoting self-efficacy.
Professional Standing
As a member of a number of UK professional bodies he is required to do Continuous Professional Development (CPD), which for him is a good excuse to carry on reading books, attending seminars and training and keeping himself at the leading edge of therapy. He is also a regular contributor to hypnotherapy forums, an engaging and informative presenter and is committed to supporting the field and his fellow professionals.
Lifestyle
His lifestyle is now a long way from the many years he spent in IT as a programmer, team leader, department manager and company director. He remains a certified IT geek and lover of gadgetry. He lives in North Kent with his wife, who is a professional classical musician, and their dog, who when it comes to dinner time has the best hypnotic gaze of them all!