Shelley Williams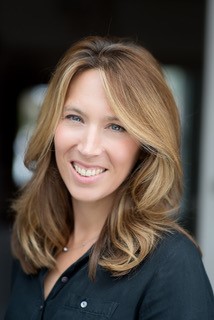 My approach as a psychodynamic psychotherapist is warm, relational and non-judgmental, offering a safe, confidential space to talk, explore and begin to make sense of your current difficulties through developing a deeper understanding of yourself in relation to others and the world around you. You may want to talk about what is currently happening in your life, feelings, memories, relationships, images, dreams... really, anything that comes to mind. Together, we may find links to your past that illuminate difficulties in your present, freeing you to make more conscious choices in the future. Through coming to understand and know yourself better you may develop greater inner strength, enhancing your sense of wellbeing and enabling you to better face life's challenges.
About me
I chose to undertake a long, rigorous training in psychodynamic psychotherapy as I believe a thorough grounding in the psychoanalytical approach enhances work at a deeper level, aiming to reach the roots of current problems, promoting long-term personal growth. I completed a four-year postgraduate training in psychodynamic psychotherapy at WPF Therapy, gaining a BACP-accredited postgraduate diploma with distinction, and practised for several years within the WPF Therapy clinic in London. I currently work in private practice with individuals aged 18+ in Bromley, Kent, and central London, W1.
Qualifications:
Postgraduate Diploma in Psychodynamic Theory and Practice, Distinction (Uni of Roehampton)
Qualification in Psychodynamic Psychotherapy (WPF Therapy)
Certificate in Clinical Assessment
BSc (Hons) Psychology
Certificate in Counselling
I am a registered member of the British Psychoanalytic Council (BPC) and The Foundation for Psychotherapy and Counselling (FPC; graduate body of WPF Therapy). I am also a registered member of the UK Council for Psychotherapy.
What Next
An initial meeting offers you the opportunity to decide whether I am the right person for you at this time and enables me to consider how to best meet your needs. Many people find this experience of being listened to, without judgment, therapeutic in itself. If you would like to talk in confidence, please get in touch by email or phone and I will endeavour to respond as soon as I can. You can reach me on 07513064754 or contact me through my website at www.swpsychotherapy.co.uk. 
"The privilege of a lifetime is to become who you truly are." C.G. Jung
Shelley Williams
Psychotherapist and Counsellor
PgDip., BPC reg., FPC., UKCP
07513 064754
Email [email protected]