Michele McBain (Osteopath)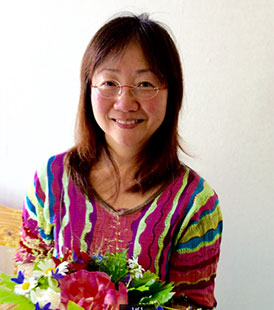 I graduated from the British School of Osteopathy with a Masters of Osteopathy. I am a registered member of the General Osteopathic Council and the Institute of Osteopathy. Upon completion of a postgraduate course of Cranial Field Pathway with the Sutherland Cranial College, I have spent a year in gaining valuable experience working in the Osteopathic Clinic for Children. I have undertaken a Medical Acupuncture Course under Dr Anthony Campbell, a former consultant at the Royal London Hospital for Integrated Medicine.
I am experienced in treating patients of all ages. They include newborn infants, toddlers, school age children, teenagers, adults (pregnancy and post partum) and elderlies.
The greatest satisfaction for me is to successfully support my patients' individual needs to optimise health in the different stages of life.