Louise Robinson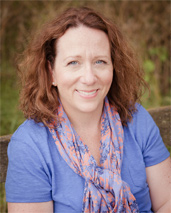 Within my treatments I have a holistic approach focusing not just on the physical but also emotional level. I believe that this combined approach is beneficial for a large number of people whose physical conditions may cause emotional distress and vice versa. In all my treatments I aim to treat both you and the symptoms or conditions you present in a comfortable and calming space, where I use my up-to-date knowledge of aromatherapy and massage to work effectively on both a physical and emotional level when treating a variety of conditions.
I am incredibly passionate about the power of aromatherapy and massage and I look forward to using these skills to help you.
I studied at Neal's yard Remedies School of Natural Medicine and with the London Centre of Indian Champissage and hold a Diploma in Aromatherapy and Essential Oil Science, and qualified in Aromatherapy, Massage, Indian Head Massage, Ayurvedic Facial Rejuvenation Massage and Ayurvedic Kansa Vatki Foot Massage. +I am a member of the International Federation of Professional Aromatherapists (IFPA).