Juraj Kralik (Child and Adolescent Psychotherapist)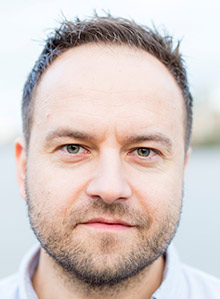 I am a Highly Specialist Child and Adolescent Psychotherapist with extensive experience of working with children, young people and their families, offering safe therapeutic space to process complex feelings and experiences.
I had worked in various educational settings, including early years centres and a secondary EBD school, for over 10 years before qualifying as a Child and Adolescent Psychotherapist. In my training I had spent another six years observing and later offering treatments to very small children, even infants, but also to school-aged children and older adolescents in crisis. I have worked extensively with their parents and families.
To this day I work as part of a busy multidisciplinary team in a Child and Adolescent Mental Health service in south London.
All of this experience has given me a real sense of developmental journey through childhood, adolescence and young adulthood, which I now use to inform my way of working therapeutically with children and young people, understanding and addressing issues relevant to their age and stage of development. I specialise in emotional development, for example difficulties with controlling and expressing negative emotions in safe ways but also understanding and helping extend emotional expressions beyond bodily ways, such as self-harm and violent risk-taking behaviour.
I offer treatments tailored to individual needs of children and young people as well as their families. I focus on helping all to sustain and benefit from mutual relationships. These treatments vary in length and depth of exploration depending on most present needs and difficulties.
My approach is exploratory but firm, imaginative but focused on the most pressing issues, always building on areas of strength already present. The aim is to create a stronger sense of the child or young person, within themselves but also for their family and wider community.
Please do get in touch on 07900 000109 or at [email protected] to enquire further.
Qualifications and professional membership
Clinical doctorate training in Child and Adolescent Psychoanalytic Psychotherapy with IPCAPA/bpf and Anna Freud Centre/UCL
Postgraduate Diploma in Psychoanalytic Observational Studies with Tavistock & Portman NHS Trust and University of East London
I am a full member of the Association of Child Psychotherapists, British Psychotherapy Foundation and British Psychoanalytic Council