Jo McRae - Corrective and Holistic Exercise Specialist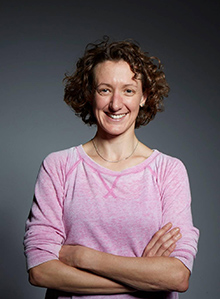 My passion for exercise, sport and health has shaped my life and career development. I tried many activities as a child, training as a competitive swimmer and then in my early teens concentrating on competitive cycling.
Following my A level studies, I went to Loughborough University to study Physical Education and Sports Science. There I enjoyed mixing with elite sports people and learning from the best experts in their field. In my final year I chose to explore my interest in cycling by writing a dissertation as a comparative study of cycling culture in France and the U.K
Having graduated with first class honours in 1998 I travelled to Australia where I settled in Sydney and qualified as a swimming teacher, teaching swimming and water safety in outdoor pools. During my stay in Australia I had the opportunity to cycle for the Great Britain team in the 1999 Tour de Snowy.
I was then offered financial support by the Dave Raynor Fund, a charity providing funding for talented riders to race abroad. In the spring of '99 I took up a place in a team in France where I spent the summer living and racing.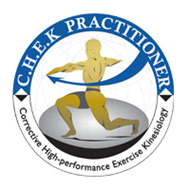 At the end of my season in France I decided that full-time cycling was not enough for me and I returned to the U.K. to work in the fitness industry. For the next couple of years I explored all aspects of the industry searching for something challenging and fulfilling that would help me develop my career. I taught various exercise classes and became a home-based personal trainer, developing skills coaching groups and working one to one. I also trained spin instructors and presented Keiser indoor cycling programs at Fitness conferences.
In 2002 I saw Paul Chek speak at a conference and was blown away by the depth of his holistic approach. Inspired and motivated, I immediately began studying Paul's courses from the CHEK Institute and am currently a Level II CHEK practitioner (Corrective Exercise Specialist) and Holistic lifestyle Coach. The skills and knowledge I have gained through the CHEK institute are the ones I rely on the most in my work and life.
My one to one work is now focussed on home based personal training in my local area and taking a more clinical approach to long term rehabilitation from persistent/recurrent injuries. My rehab work is based at The Strawberry House Clinic in Hayes.
As a keen cyclist it has been a natural progression for me to apply my knowledge to cyclists, and so I have developed a specialist website with tailored services for this purpose at www.jomcrae.co.uk.
Twitter: JoMcRae1
07775 881366