Charlotte Parker (Osteopath)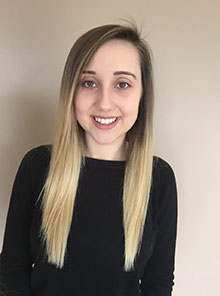 I graduated with a Master's degree in Osteopathy from the British School of Osteopathy (now University College of Osteopathy) in 2016. Since then I have completed courses in western medical acupuncture and cranial osteopathy.
From a young age, I have always been a keen swimmer. Competing for Croydon Amphibians Swimming Club regularly, training 5 times a week and focusing mainly on breaststroke; this took its toll on my knees. This is when I first found out about osteopathy and the rewarding, effective, caring approach the treatment had, just not to my knees, but my whole body. Following this treatment, at the age of 13, I always wanted to be an osteopath!
From my own experience, I know how frustrating an injury can be but also how crucial it is to get treatment quickly to get my patients healthy and able to train/compete again.
As an osteopath, I treat the whole body with a hands-on approach to allow the body to heal and recover quickly by reducing pain and tension. I specialise in treatment of musculoskeletal pain during pregnancy, postural related pain and sports injuries.
I am registered with the General Osteopathic Council; a member of the Institute of Osteopathy and am qualified in sports massage.
Treatable Conditions

We offer effective help with the following conditions;
Back and neck pain
Sciatica
Sports injuries
Shoulder problems
Tension headaches
Also cranial osteopathy for babies